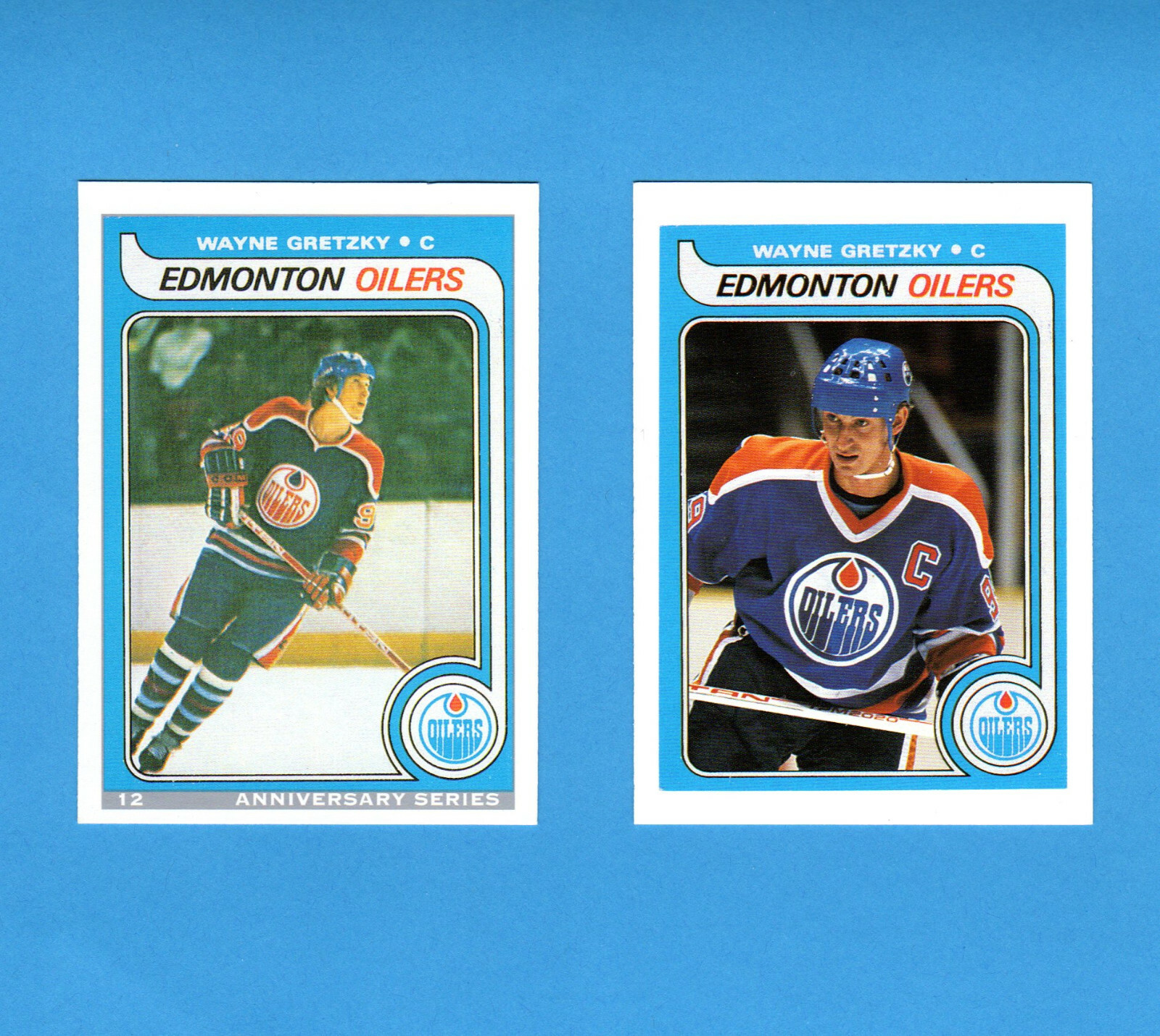 Price: 19.99 USD
Card Details:
Wayne Gretzky Rookie Reprint Card Lot 1992 OPC Hockey Edmonton Oilers O-Pee-Chee
Wayne Gretzky 1992-93 O-Pee-Chee Rookie Reprint and Rookie Alternative Version Cards Number 12 & 220. 

These rookie reprint cards are now 30 years old on their own with the original rookie card coming out 43 years ago in 1979. The cards in the photos are the exact cards for sale and the items are both in excellent condition. 

Additional information: Shipping is $1.25 in the United States and $2.25 to Canada. All items must be paid for within 3 days of the ending date.