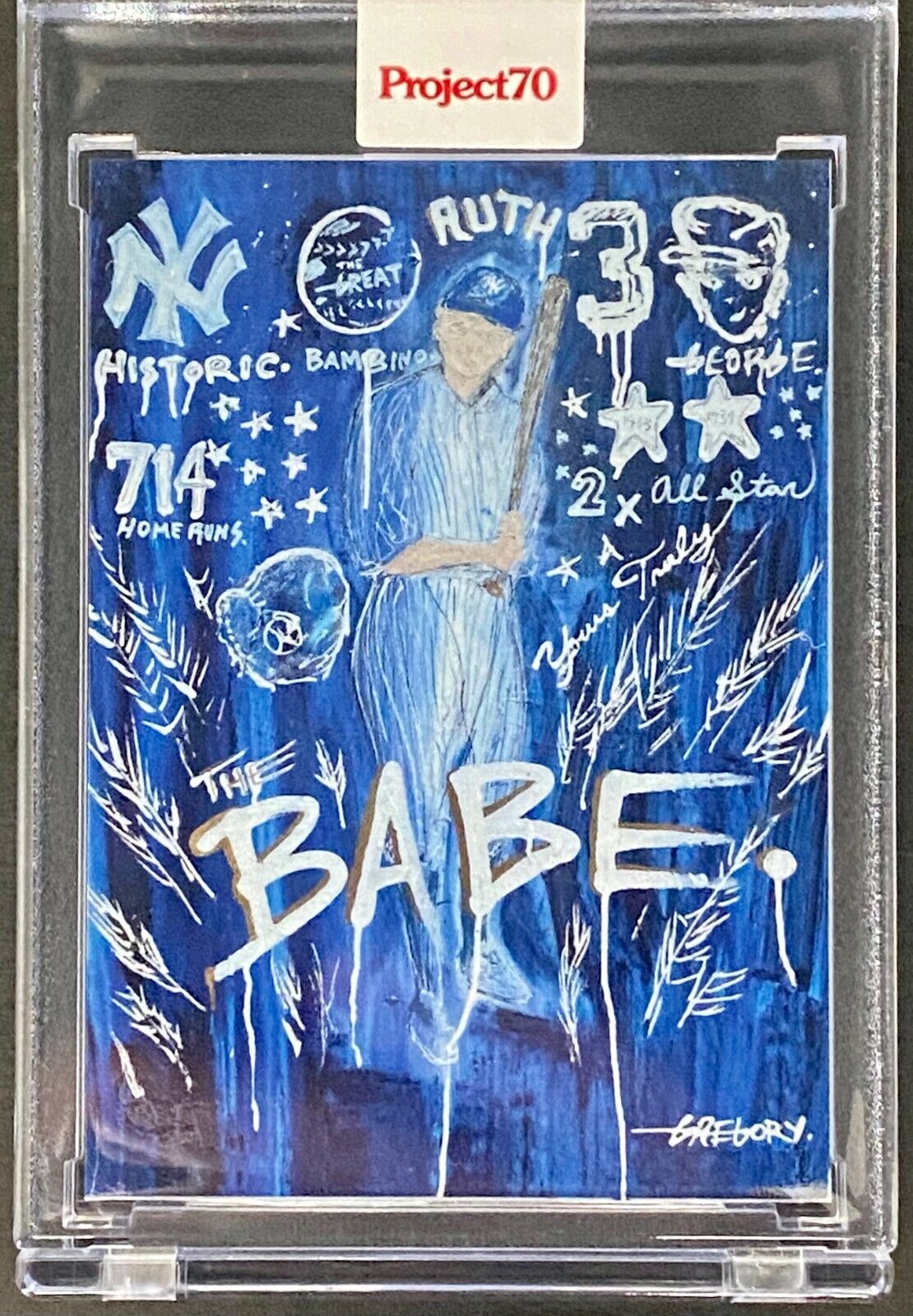 Price: 16.95 USD
Card Details:
Topps Project 70 #471 – 2021 Babe Ruth by Gregory Siff *IN HAND* PR 1266
PRESALE: The cards will be shipped next business day!  Buyer will receive the exact card as pictured in the stock photo in the condition as Topps manufactured it.  Buyer is purchasing the card, not the case. Project 70 box is included. Due to fluctuating market value of Project 70 cards, NO RETURNS will be accepted.
CONDITION: Brand New and comes in plastic case from the Topps factory.  Plastic cases may have scratches or visual imperfections from the Topps factory or manufacturing process.  Buyer is purchasing card in MINT/Near Mint condition as sent from Topps Factory. 
SHIPPING: Shipped USPS First Class Package and will be packed in bubble wrapping in a protective bubble mailer.