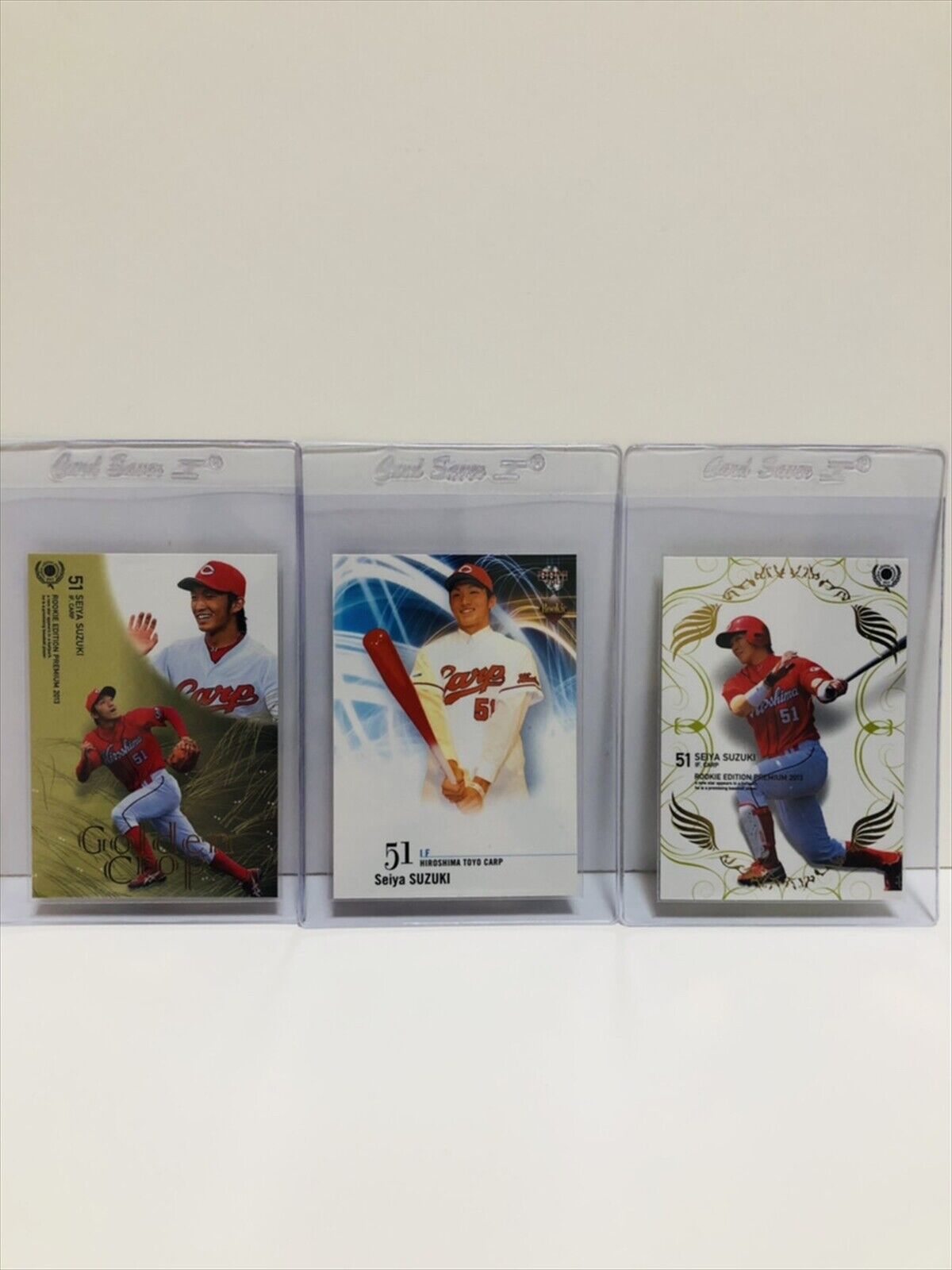 Price: 180.00 USD
Card Details:
Seiya SUZUKI NEXT MLB Rookie Card Supecial 3 Sheets BBM 2013 #23 #RP40 #RP11
Description
SEIYA SUZUKI
It is a rookie card  Seiya Suzuki at Hiroshima Toyo Carp.
They are very precious cards that have not been issued now. 
Special 3 sheets set!!!
Condition: Near Mint
Version: Japanese
Please check on the photos for the detailed condition of the product. 
If you have any questions or concerns,
please do not hesitate to contact me.
Shipping