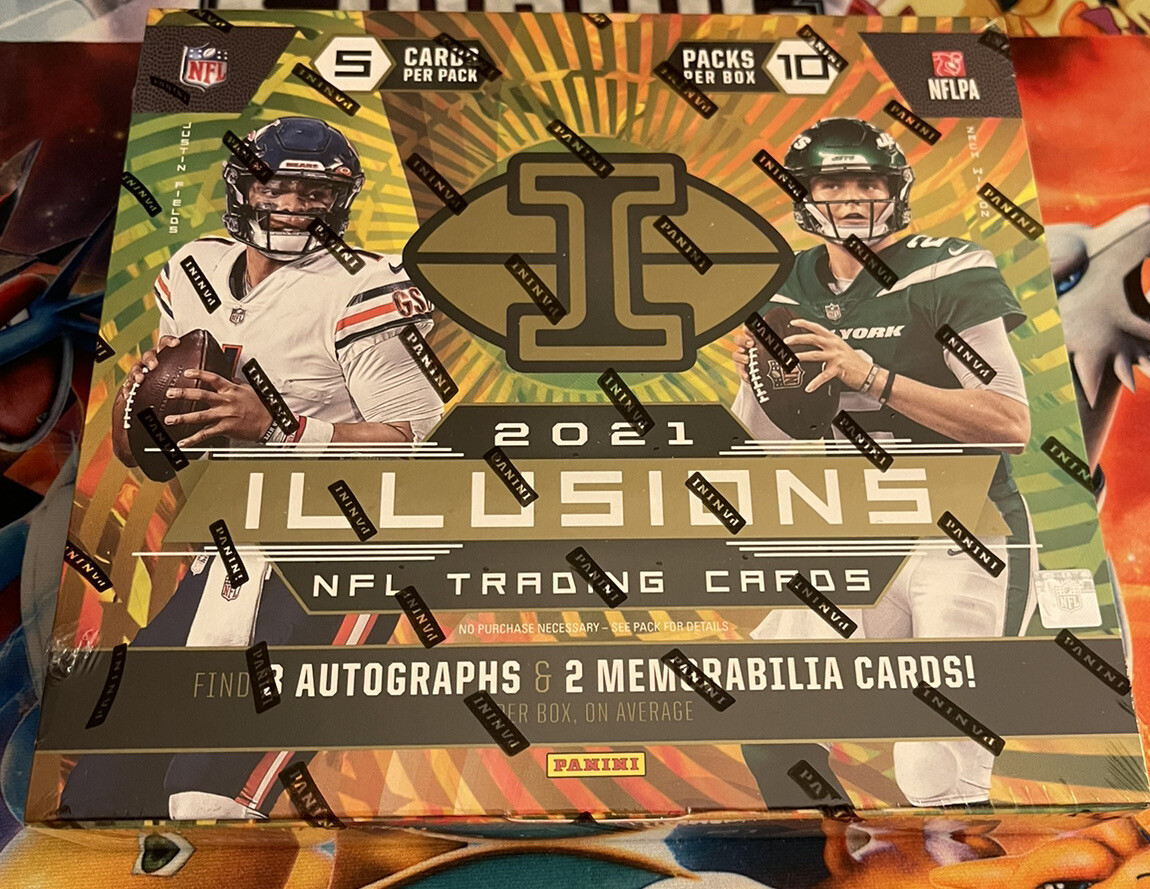 Price: 35.00 USD
Card Details:
NFL 2021 ILLUSIONS HOBBY BOX PYT BREAK #4 MAC JONES, LAWRENCE, FIELDS, LANCE RC
Pick your team NFL Break #4!! This is a pick your team break which mean you will get ALL the cards listed from your team ONLY! You are not buying a box you are buying a team! You are able to purchase as many teams as you would like.
FREE FIRST CLASS SHIPPING VIA USPS! Cards usually ship next day or second day at most!
WE ARE LOOKING FOR 3 AUTOS, 2 MEMS AND HOPEFULLY A HOLOHERO AS A CASE HIT!
YOU ARE NOT GUARANTEED CARDS IF ANY OF YOU GET SKUNKED WE WILL SEND YOU SOME CARDS FROM YOUR TEAM FROM OUR PERSONAL COLLECTION!
BREAKING LIVE ON INSTAGRAM THE SAME EVENING WE FILL OR THE NEXT EVENING USUALLY AROUND 7PM. EVERYONE WHO PURCHASES A TEAM WILL BE MESSAGED THE EXACT DAY AND TIME OF THE BREAK!
ANY RULES AND OR QUESTIONS FEEL FREE TO MESSAGE ME AND WE WILL EXPLAIN ANYTHING ELSE LIVE BEFORE THE BREAK!
GOOD LUCK AND PULL SOME BANGERS, BRO!!!!!!!