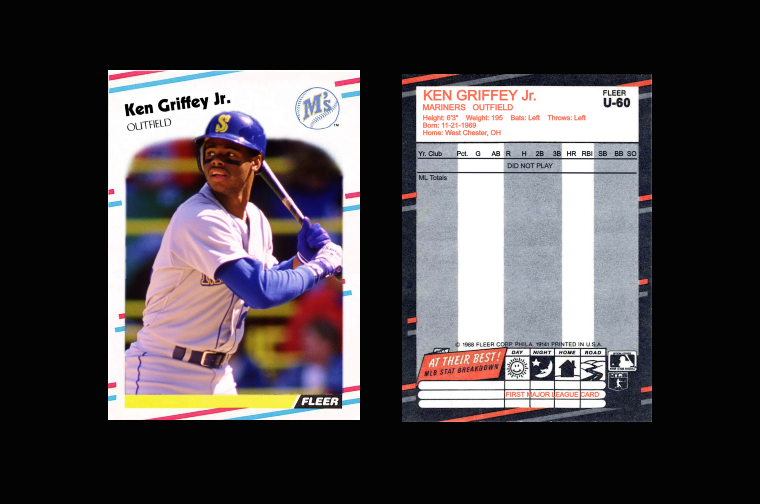 Price: 4.99 USD
Card Details:
Ken Griffey Jr Rookie RC "Custom Novelty Art Card" What If ACEO Display Only
Not a real manufactured card!
This is not a real card or intended to be construed as… This card was never made and is not intended to be considered a real card, replica or a counterfeit card, it is a custom, what if, never existed card…
Although similar in design to a real card design, this card does not represent to be a real card…
These are custom novelty art cards, for display purposes only and have no real book value…
About the card:
This is a fun custom ACEO card, created for display only, professionally printed, 16 point card stock, glossy front…
Cards are generally in near mint to very good condition, because of the way they ship to me…
Card will ship in a envelope and top loader…
Review feedback for quality…
What is an ACEO card?
If you don't know what an ACEO is, here is the accepted definition. ACEO stands for "Art Cards, Editions and Originals".
Please understand, these are fun custom cards that have NO VALUE… They are made for display and personal use only…
Trademarks, logos, licenses and like properties are the property of the rightful owners…
Shipping:
Please note all cards are shipped free with a first class stamp, in a white envelope, protected by a taped top loader… If you want tracking, let me know, and i can send tracked media mail, in a bubble mailer for an additional $4.