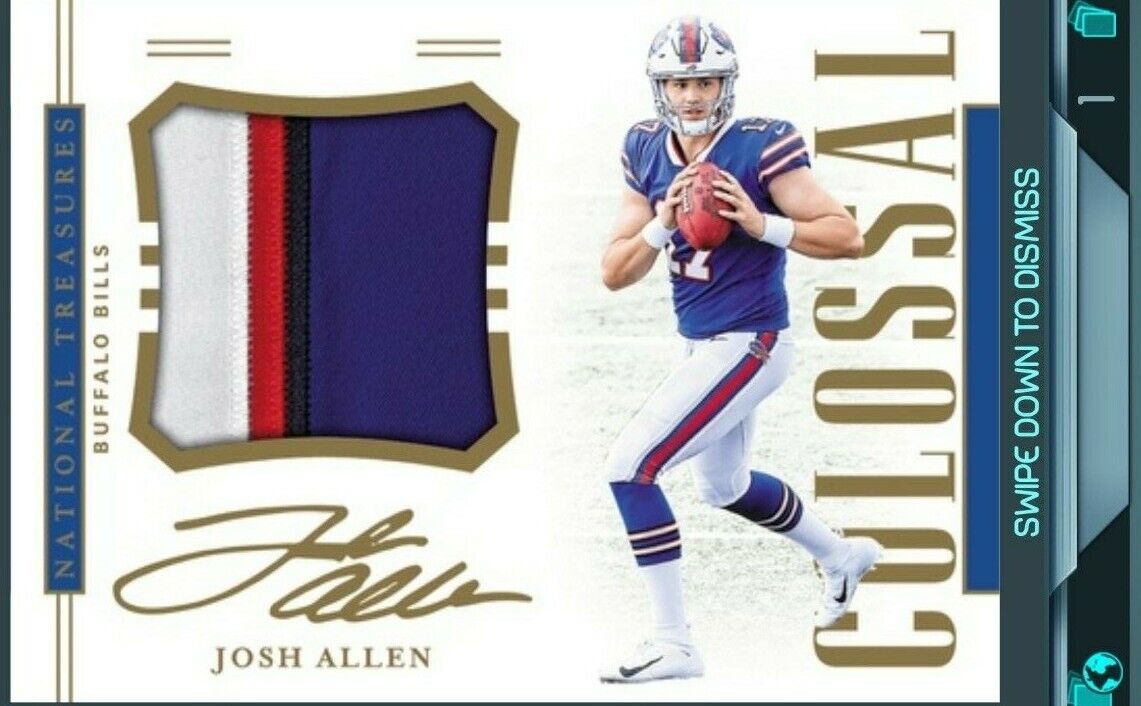 Price: 9.95 USD
Card Details:
*Digital Card* 2018 National Treasures Josh Allen Rookie Patch Auto RPA RC *READ




PLEASE BID Carefully – this is a DIGITAL CARD.  This is NOT a physical card.
The digital card market is getting super hot. This is not a physical card, but a digital card in the Panini Blitz App (the official digital card app of the NFL). 
You MUST have a Panini Blitz App Digital Account to be able to have this card sent to you via a trade. It is super easy to sign up for an account and they will even give you some free junk/base cards to start, but then you will also have this awesome card too if you purchase it.
**This card is not "shipped", rather it is sent in App / trade. Once you buy this item, just send me your Panini NFL Blitz username and I will initiate a trade (this is the only way to do it in the app right now) to get you the card. Just trade me any junk or "base" card that you have and I will give you this card in return.
Please contact with any questions before purchasing!
? REFUNDS ARE NOT POSSIBLE ONCE YOU'VE PAID