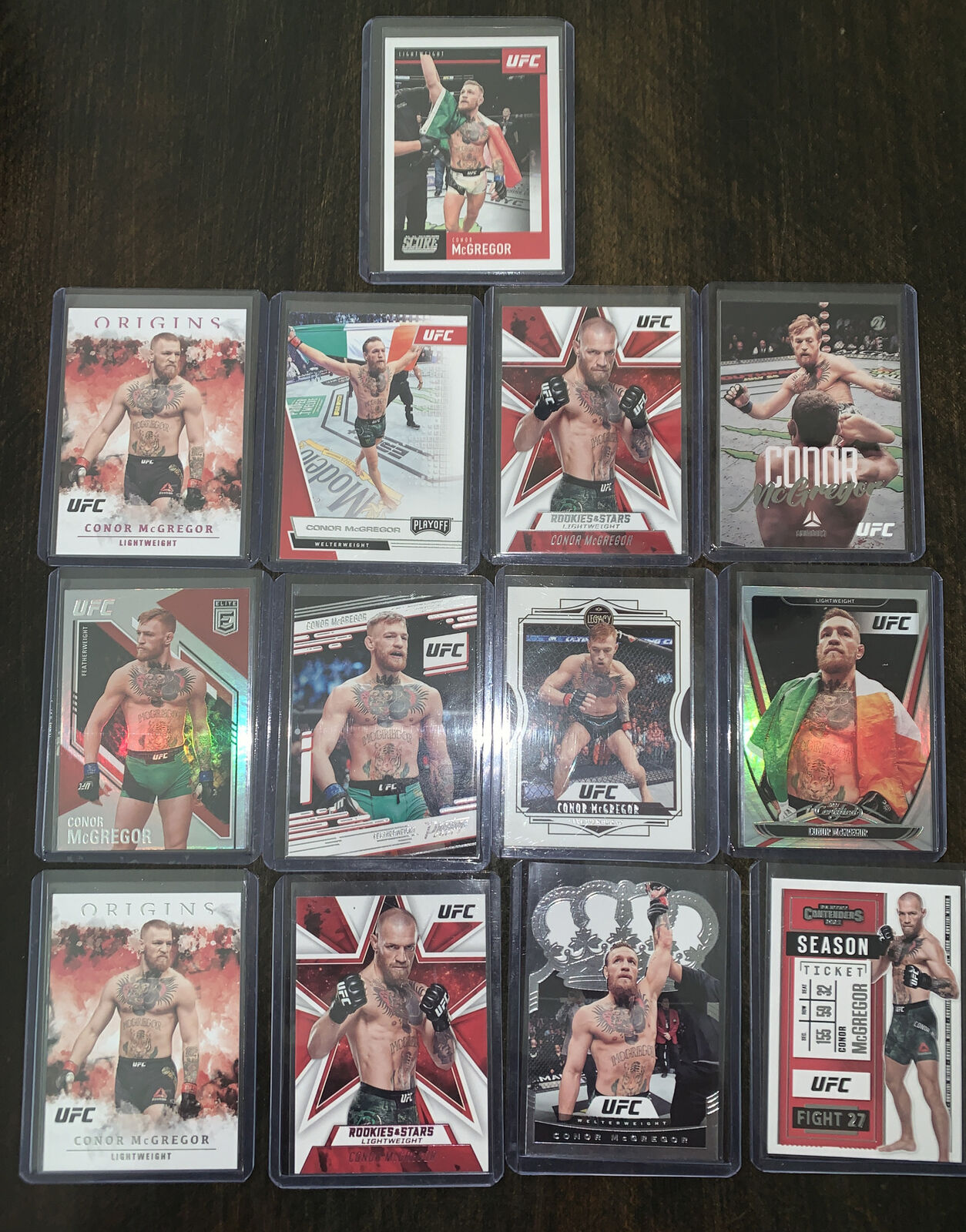 Price: 60.00 USD
Card Details:
Connor McGregor UFC Prizm 13 Card Lot
Connor McGregor UFC Card Lot of 13. All cards where directly placed into top loaders.
Includes-
Origins Base, origins Pink, rookies and stars base, rookies and stars pink, prestige base, luminance base, legacy base, playoff base, elite base, certified base, crown royal base, season-ticket base, and score base.