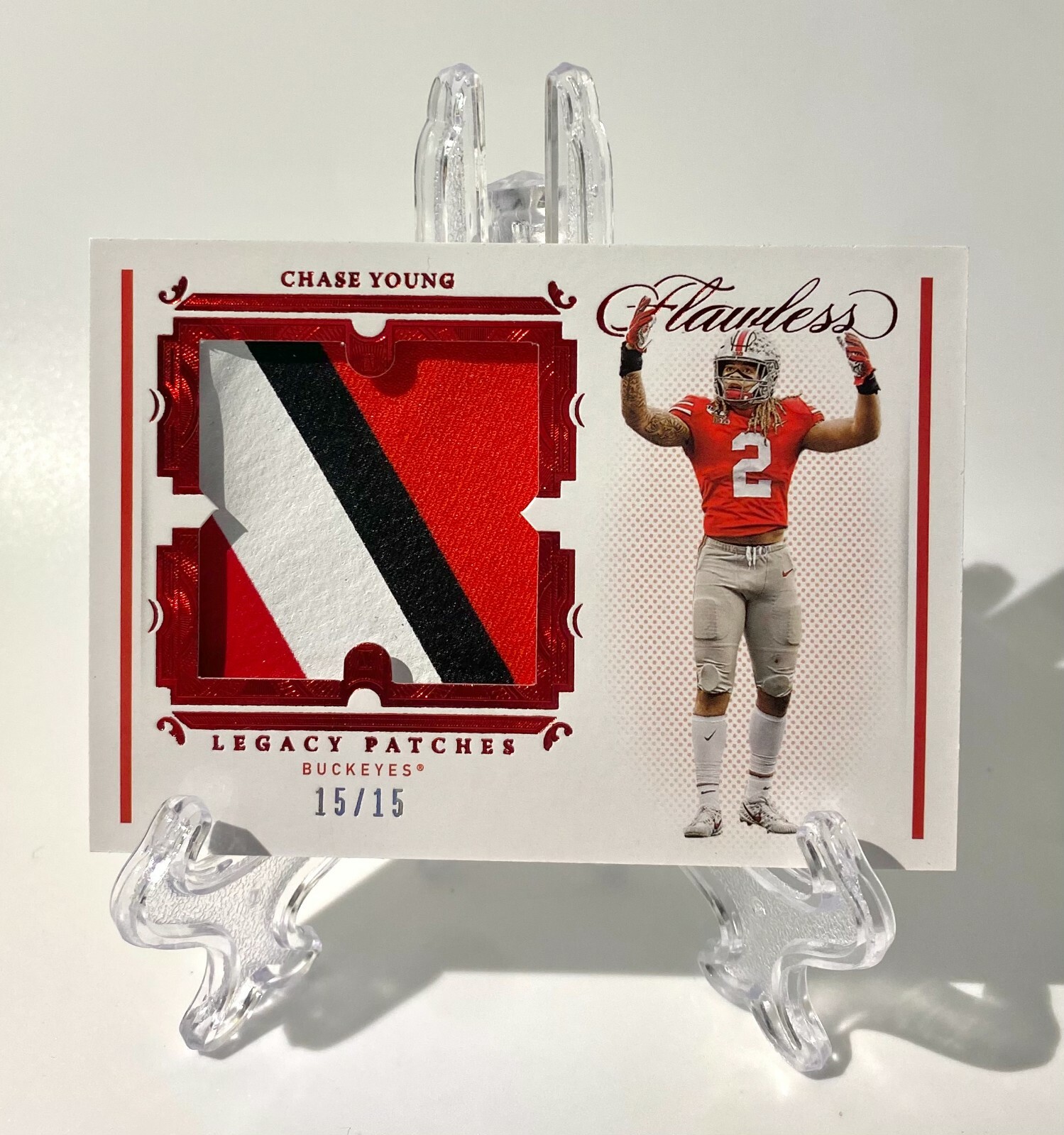 Price: 550.00 USD
Card Details:
Chase Young Flawless Legacy Patches Ruby 15/15 Tri-Color Player-Worn Patch




Chase Young Flawless Collegiate Legacy Patches Ruby 15/15 (Player-Worn
Patch
).
*Top left of
patch
is slightly off of backing. 
All cards have been handled with care, in a smoke free environment, and are in as good condition as you see in the photos. Cards will be shipped quickly, cautiously, and professionally. Please look carefully at condition of cards in photos – they are actual and accurate. Some top-loaders/slabs may have scratches on the outside but those are on the case themselves not the card. 99% of cards I'm selling are in NM-MT Condition. 
I'm offering my entire PC for sale!! For inquiries on entire portfolio sale or multi-sales including Mac Jones 5/10 Rookie Auto, LeBron James Rookie 9.5, Josh Allen Rookie Prizm 9.5, Ant-Man Light-Blue Prizm 9, Rafael Devers Auto Refractor 9.5, Cooper Kupp Auto 9.5, Carmelo Anthony Patch Auto 9.5, Peyton Manning Dragon Scale Field Level /88, and more awesome cards – please message me! In addition, every card listed within a lot is also for sale on its own!
Very responsive (typically within 20 minutes) please reach out with any questions, comments, or offers!
Best,
Brian