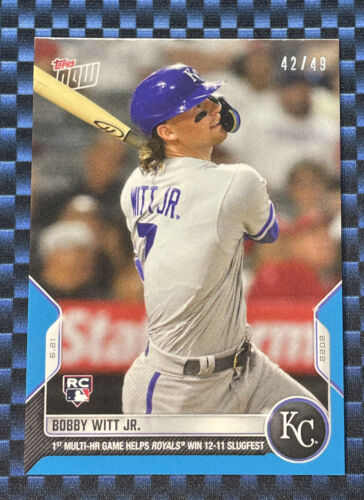 Price: 119.99 USD
Card Details:
Bobby Witt Jr Topps Now 2022 Mlb Rookie Card Teal numbered 49 Kansas City Royal
Bobby Witt Jr. 2022 MLB TOPPS NOW #386 ROOKIE CARD Teal #42/49
Trusted and TOP RATED!! Let my feedback promote itself.
Click Here For More Raw Sports, Sealed Wax, & & GRADED CARDS
If you have any concerns do not hesitate to send me a message. THANKS!!
.