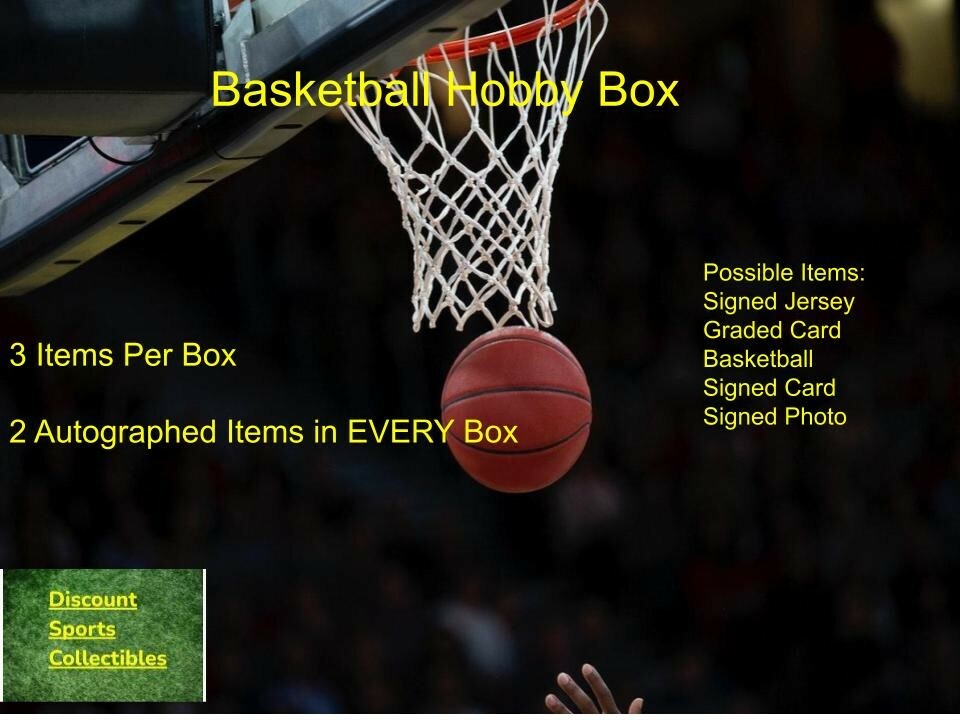 Price: 75.00 USD
Card Details:
Basketball Hobby Box: 2 Autographs in Every Box! Now 15$ Off!




Discount Sports Collectibles
Discount Sports Collectibles was created for the collector/fan who wants a piece of their favorite team or player without breaking the bank.  All items up for auction were found at a price to guarantee the starting bid is affordable for anyone.
All actual items are shown in the pictures- never will there be a stock photo- and if there are any known issues (stains, tears, etc.) they will be mentioned properly in the auctions description.  
If you are in the market for any specific player/team/sport and don't see it in our auctions don't hesitate to send a message or email an inquiry.  We have tons of inventory that has yet to be put up for sale.
Thanks for checking out one of our items and good luck!
Basketball Hobby Box: 2 Autographs in Every Box!.
In this box you will receive 3 total items with at least 2 of the items being autographed.  All boxes are packed at random, there's no telling what you'll get!  Some boxes have 3 autographed basketballs while others will have 1
signed
basketball, 1
graded
card, and a
signed
photo. No two boxes are the same!
NOTE: 
1-Some items may have signs of wear, there is NO proof that they were game or practice used.  
2-All autographed items come with a COA or a certified/witnessed sticker on the item with the proof/serial number.