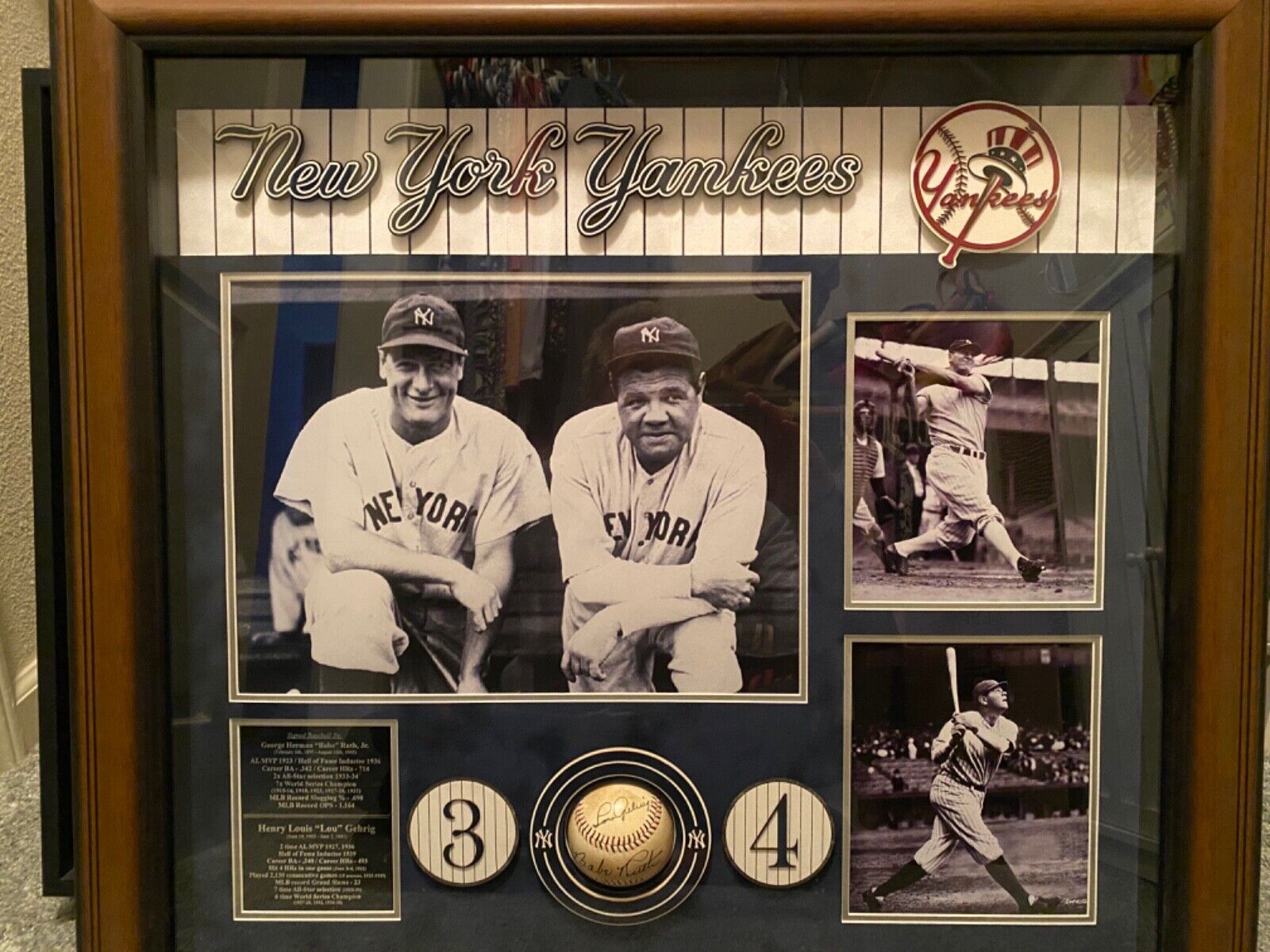 Price: 13,197.00 USD
Card Details:
Babe Ruth/Lou Gehrig "New York Yankees' autograph signed vintage baseball
"New York Yankees" – Incredibly Rare Babe Ruth/Lou Gehrig Signed Vintage Baseball.
This rare, vintage blue/red stitched baseball has been signed by both Babe Ruth and Lou Gehrig (#'s 3 and 4, respectively). This ball already has comprehensive forensic certification, the signatures are incredibly clear, the ball in very good-excellent overall condition. Custom framed spectacular shadow-box presentation with classic images and laser-cut graphics and logos.
Two of the greatest to ever play the game. As the greatest pair of sluggers to play together in baseball history. Babe Ruth and Lou Gehrig helped found the first "Yankees" dynasty.