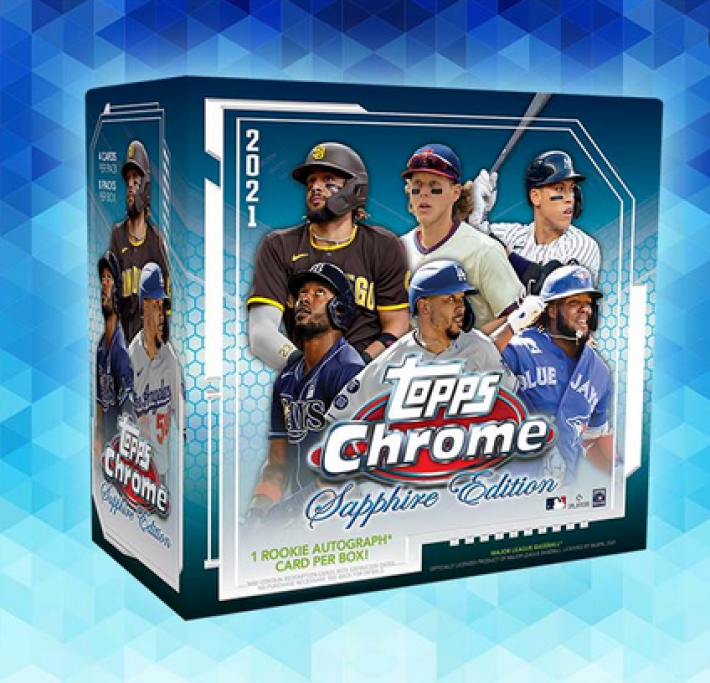 Price: 1.99 USD
Card Details:
2021 Topps Chrome Sapphire Edition Baseball 1 Hobby Box Player Break #1
By purchasing this item you will receive a Cardboardlifer Breaks postcard along with a player in the break listed in the title. You will also receive all cards pulled in this break solely associated with that player. This is not a chance listing and you are not buying a pack, box or case of cards. If you have any questions about this please message me before purchasing this item.
This live break has 660 spots, one for each card on this product's checklist. This break is for (1) One 2021 Topps Chrome Sapphire Baseball Hobby box which contains 8 packs each containing 4 cards. All cards from this break will be shipped.
We break every Saturday starting at 7PM CST. Please bookmark our eBay store and subscribe to our YouTube channel Cardboardlifer Breaks (https://www.youtube.com/c/CardboardliferBreaks).
This break does not have a set date and time. Due to the amount of spots available in this break, it could take some time to fill. All buyers will be notified of the date and time of the live break on our YouTube channel Cardboardlifer Breaks once it is sold out. Once we have completed the live break, a video of the break will be uploaded to our channel in case you were not able to watch it live.
Your player(s) will be selected using the randomizer right before the live break itself. We will list all of the buyers into a list randomizer then run it them 5 times. This randomized list will be cut and pasted into a spreadsheet beside an alphabetical list of all players who have cards in this product.  
SHIPPING: USPS First Class shipping for this item is free. We do not ship outside of the United States. All cards will be shipped in a penny sleeve and top loader secured in a team set or graded card bag inside in a bubble envelope or box. We ship every Wednesday. The 30 day handling time of this listing is due to the amount of time it will take for the break to sell out. Once we have done the break, those cards will be shipped out on the following Wednesday.
Multi-player cards will be randomized 5 times unless one participant in the break owns more than 50% of the players depicted on the card.