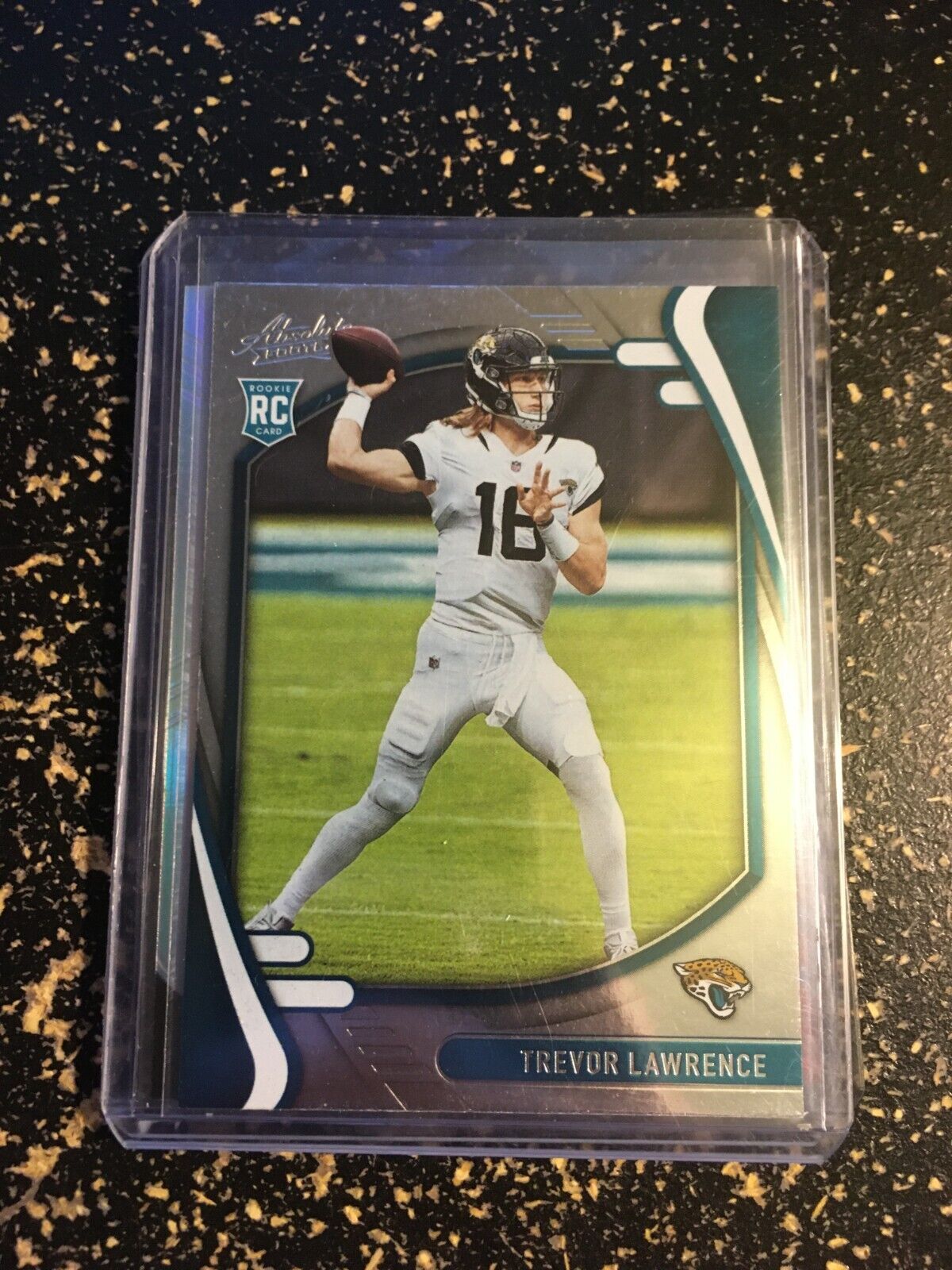 Price: 3.99 USD
Card Details:
2021 Panini Absolute Trevor Lawrence Rookie Rc #101 Jacksonville Jaguars Clemson




Thanks for your time and check out other stuff in our store for some more great deals.
Shipping Policy
All listings with shipping ranging from Free-$2.99 will ship in a PWE (Plain White Envelope) without tracking, but protected in a top loader or card saver
All listings with shipping ranging from $3 – $6 shipping will ship in a bubble mailer with tracking protected by cardboard and in a team bag and top loader,
 All listings with $6.01 and up shipping will ship in a box and be properly protected
For Combined Shipping Discounts reach out to me. I do offer them.
Social Media
Check out my YouTube Channel- Longislandcards_lic – YouTube for some card related videos
My Instagram is longislandcards_lci, feel free to follow me and message me about making any future deals or any comments, questions, or concerns you have        
Other
Please leave Positive Feedback if you feel your transaction was satisfactory. If it was not, reach out to me with your concerns and hopefully we can get them resolves and work it out for future purchases.
Payment for purchases is due within the first week of the order or your order may be cancelled. If you cannot pay in that time message me and we can work, it out.