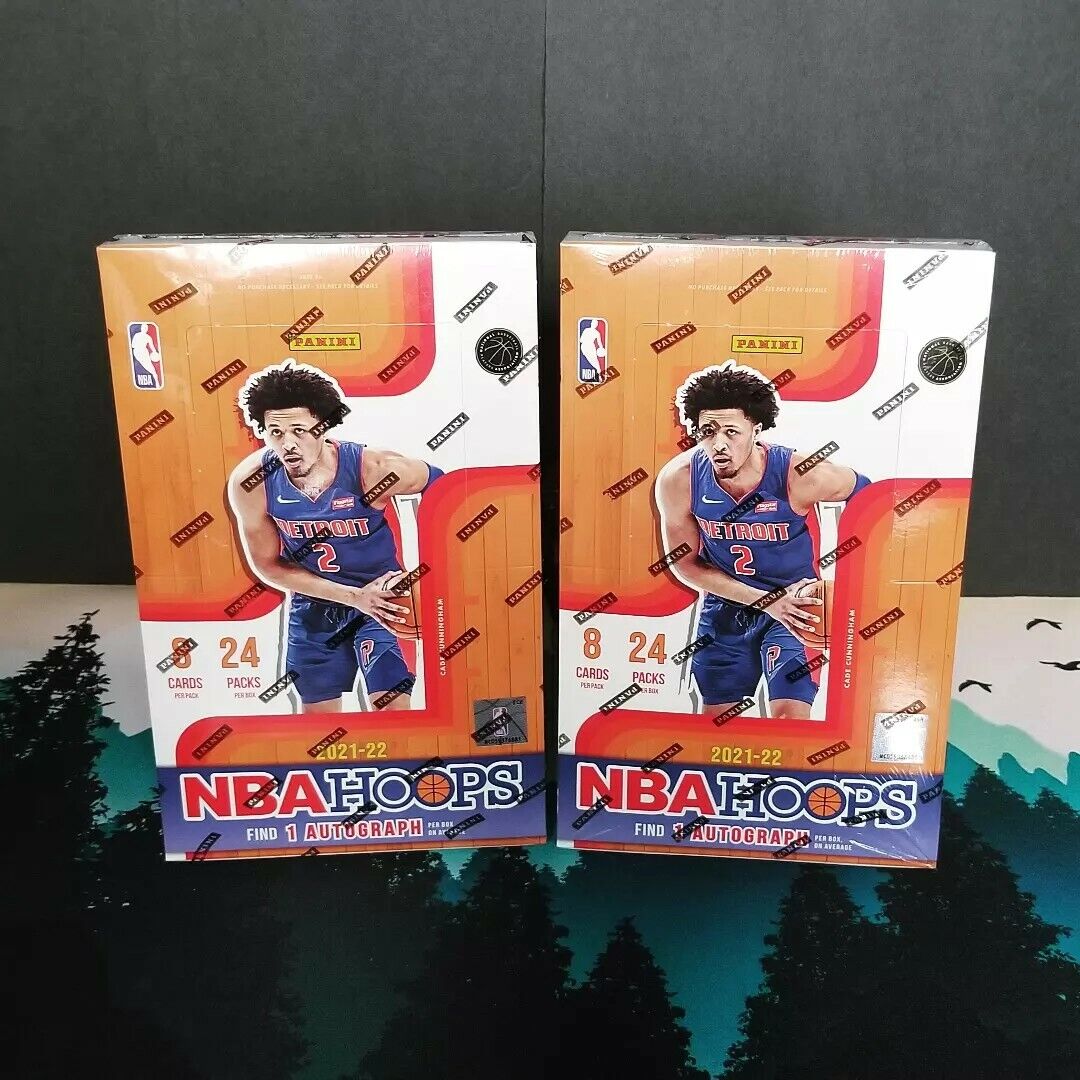 Price: 11.00 USD
Card Details:
2021-22 Panini NBA Hoops Basketball TWO Hobby Box Pick Your Team Break
BREAK: 2021-22 NBA Hoops 2x Hobby Box Break
You are purchasing the cards pulled for the specific team name selected from the drop-down menu and NOT the sealed box.
Combined Shipping: If you purchase multiple teams, shipping is $4.00 for the first team and FREE for any additional teams. Please wait for an invoice with the combined shipping price before paying.
ALL CARDS WILL SHIP!
Card Supplies and Packing/Shipping: All rookies and parallels will be at least penny sleeved. Any cards with considerable value will be penny sleeved and top-loaded.
The card lots will be shipped between stiff cardboard and at least one top-loaded card and placed into a team bag in a padded bubble mailer with tracking.
Cards will ship within two days of the live break!
In this break, 2 Hobby Boxes of 2021-22 NBA Hoops will be opened live on Instagram at pnwcardstorebreaks. If you would like the reduced prices on my Instagram post, please send me a direct message on eBay or Instagram.
If you miss the live break, it will be made available following the break on the pnwcardstorebreaks Instagram page. 
We will aim to stream the break LIVE at 8:00 pm Pacific Time (11:00 pm Eastern Time) between January 21st-24th, depending on when the break fills, on Instagram at pnwcardstorebreaks. However, we will aim to schedule the break for a time that works for the most people (determined through Instagram group DM).
If multiple teams are present on a card, random.org will be used to determine who receives the card between owners of the teams on the card. If no NBA team name/logo is present on the card, the card owner will be determined by the team the player on the card was with the longest during his career.
Panini Points will be randomly distributed to a break participant using random.org. Each spot in the break will be an entry into the random.
Please message me if you have any questions!