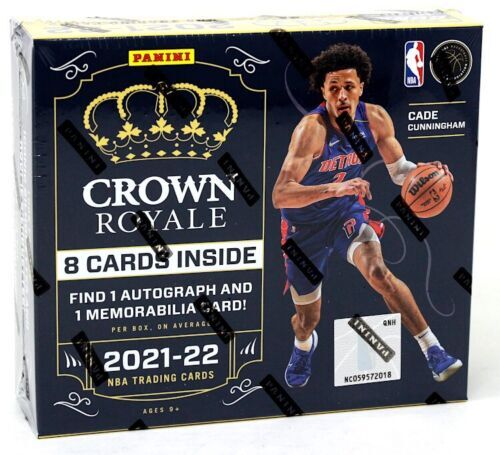 Price: 22.00 USD
Card Details:
2021/22 Panini Crown Royale NBA One Hobby Box Live Random Team Break #1




30 teams 30 slots disregard total sold thanks
ALL CARDS SHIP 

You are buying into a random team break. You are not getting an entire box of cards. 1 slot gets you 1 random team. Which team you get is determined live during the break on our YouTube Channel ComicIcon Breaks.  30 slots represent 30 NBA teams, more slots you purchase = more teams you own. All cards pulled for your team will be shipped to you.
Box Details:
1 pack per box. 8 cards per pack.
Randomization Process: An online randomizer RANDOM.ORG will provide each owner with a team. 
1) Once all 30 spots are filled we create a list of slot owners on a First-Come-first-served basis in the order the teams were purchased.  
2) A Die roll conducted twice will determine the amount of times that list of slot owners will be randomized. 
3) NBA Teams are listed in alphabetical order from A to Z.
4)The randomized list of slot owners is pasted next to the NBA teams.
5) The team you are are lined up with is the team you get!
The break time and date will be scheduled within 48 hours from the moment all slots are taken to allow time to confirm everyone is aware it's a break, not purchasing an entire box. You can watch the break live on Comicicon Breaks YouTube channel. Quick Link to our YouTube Channel:
https://www.youtube.com/channel/UC8_emGxxQ2sFBBUajQQVAtA
All Breaks are handled with gloves and extreme care.
The Video feed and camera setup is a high definition 1080p crystal clear stream with two camera angles for a complete viewing of the break table. 
Have Fun And Enjoy The Hobby 

Please feel free to ask any question as 100% customer satisfaction is our first priority.