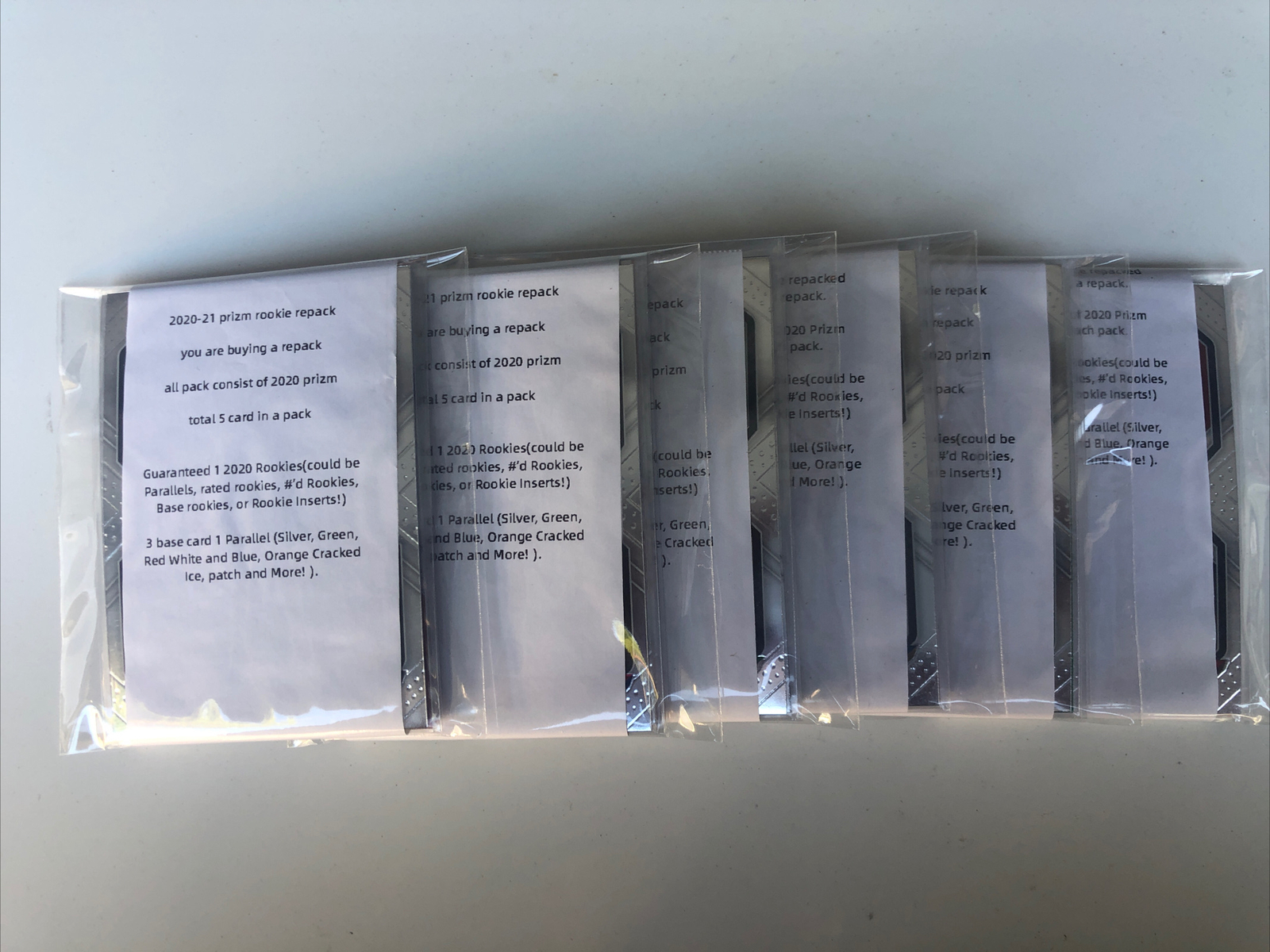 Price: 4.99 USD
Card Details:
2020-21 Prizm NBA Rookie RC Card Repack. Total 5 Card Guarantee 1 Rookie, Read!
2020-21 NBA prizm Rookie RC Card Guaranteed Repack. Read Description Please 🔥.
Rookie card guaranteed repack.
You are purchasing a repack!
Each pack guaranteed have 1 2020-21 rookie inserted( see pictures)
All packs consist of 2020 Prizm,
Each pack will contain 5 Cards
1 guaranteed 2020 Rookies(could be Parallels, rated rookies, #'d Rookies, Base rookies, or Rookie Inserts!)
3 base card, 1 Parallel (Silver, Green, Red White and Blue, Orange Cracked Ice, patch and More! ).
will always be 1 rookies in every pack!
Great way to open very nice cards at a good price!
Good Luck!!!!
We don't accept return and refund, all sales finials.