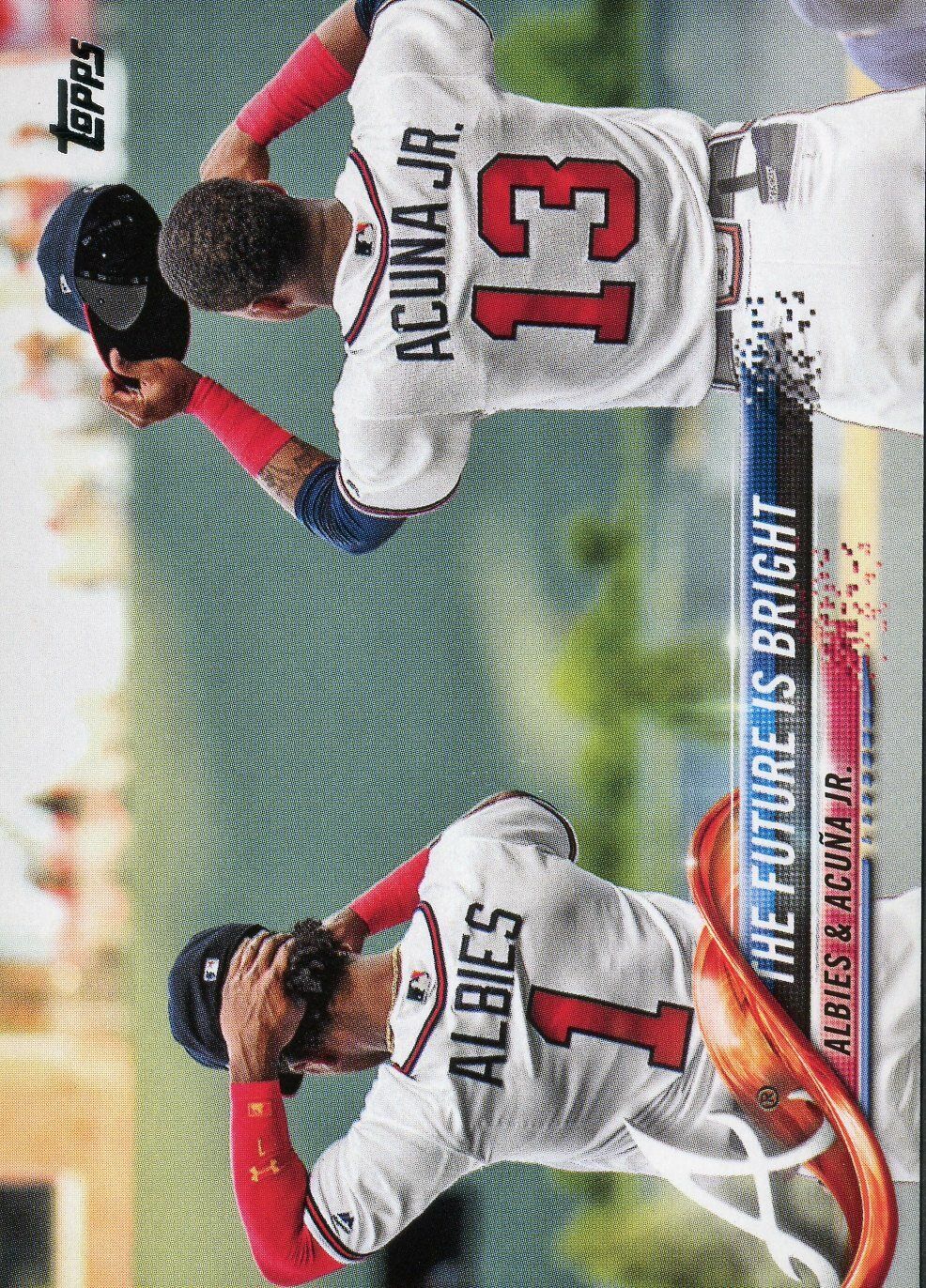 Price: 4.99 USD
Card Details:
2018 Topps Update Ronald Acuna Jr. & Ozzie Albies #US43 Rookie Card (RC)
Thanks for choosing NRMT Cards!
We have thousands of singles available in our store, so be sure to stop by and check it out.
SHIPPING POLICY
We are pleased to offer $1.00 flat domestic shipping for all of our buy-it-now items, regardless of the number you purchase (all must be purchased at the same time through the cart). All shipping discounts for multiple card orders should be reflected in the cart. If not, please reach out and let us know.
At the current time, we are unable to offer international shipping.
We typically package and ship all purchases within one business day; often the same day.
LISTING PHOTOS
The photo of the card in this listing is a stock photo from our inventory. Please note that upon purchase, you will receive the card stated in the title; however, you may or may not receive the exact card pictured as this listing contains multiple quantity available for purchase.
RETURN POLICY
Our goal is to ensure that you receive a product that meets your satisfaction. Please note that our raw cards are typically, at a minimum, Near-Mint (NM) condition and may contain slight imperfections; however, we will not list cards with major flaws without notation.
In the event that damage occurs in transit, we do allow returns within 14 days.