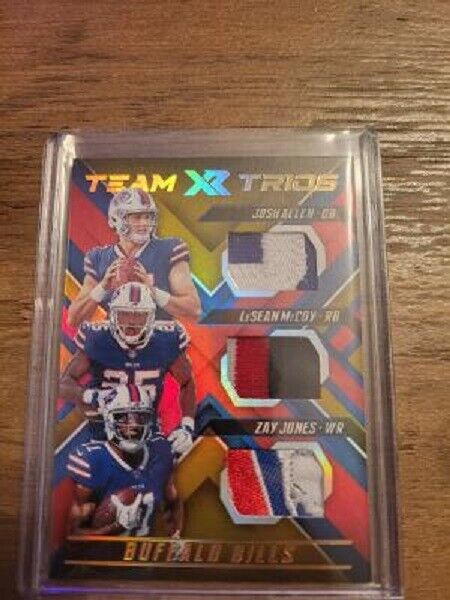 Price: 575.00 USD
Card Details:
2018 Panini Team XR Trios Josh Allen Rookie 9 color patch 1/10 1 of 1 Bills logo
This is for an amazing Bills Mafia card.
This is a 2018 Team XR Trios
Josh Allen Rookie 2 Color Patch (Blue and White)
LeSean McCoy 3 Color Patch (Silver, Red, and Blue)
Zay Jones Logo 4 Color Patch (Silver, Red, White and Blue)
This card is also #1/10.
You wont find a crazy Josh Allen Rookie Card.
Being the 1st card produced and having the logo makes this card a 1 of 1.
Let me know if you have any questions!
Thank you!