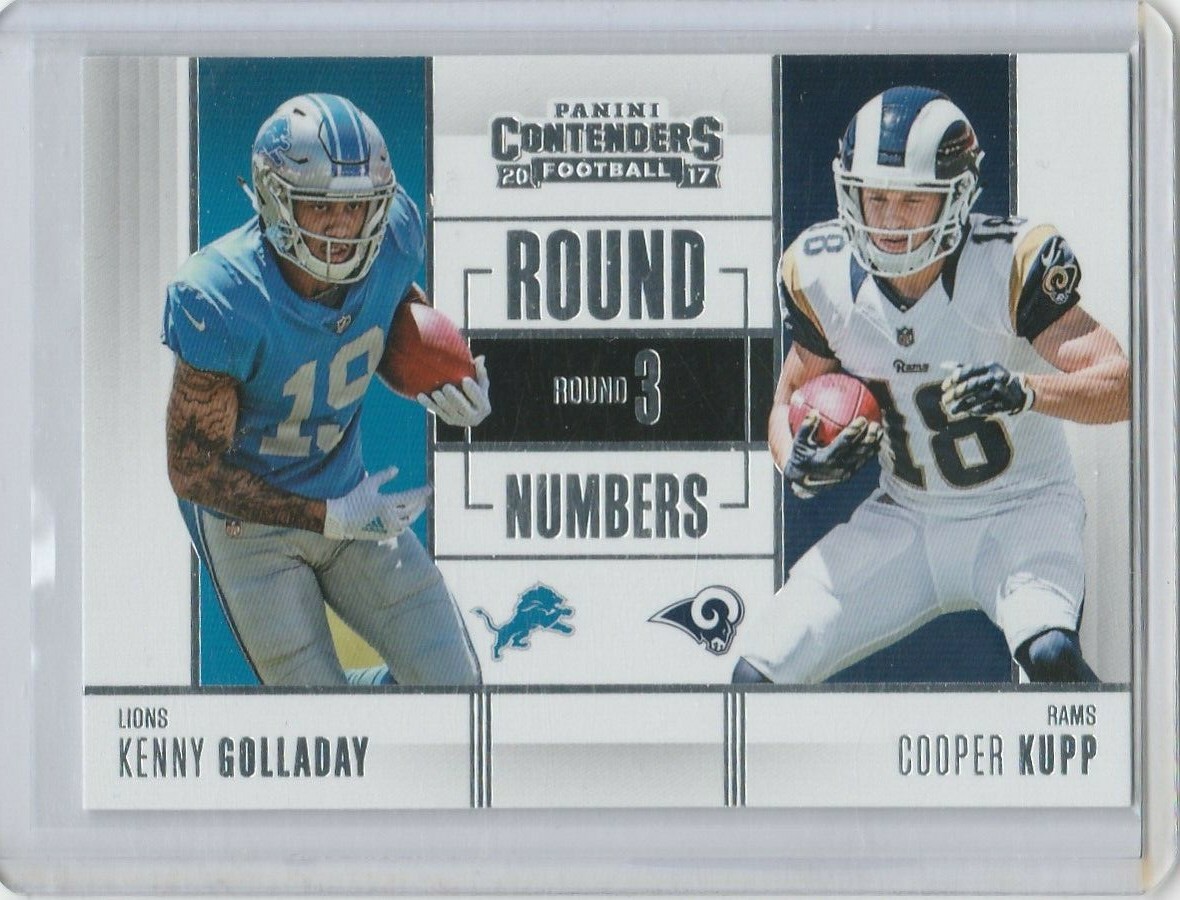 Price: 2.99 USD
Card Details:
2017 Panini Contenders Round Numbers Kenny Golladay Cooper Kupp Rookie Insert




This listing is for a 
2017 Panini Contenders Round Numbers Rookie insert Card #RN-14 
of Los Angeles Rams wide receiver Cooper Kupp & New York Giants wide receiver Kenny Golladay! 
There are now two options for shipping cards $19.99 & under: shipping and handling with a bubble mailer is $4.43, I do combined shipping by weight to keep it as close to actual cost as possible. It's $4.43 for 0.4 to 4 ounces of cards, over 4 ounces & up to 8 ounces is $4.85, if it goes over 8 ounces it jumps up a bit, but i'll keep it just as fair. Just wait for me to send an invoice or message me if you're done bidding. Unpaid items are automatically canceled after four days.
For anyone wanting to do combined shipping, this one only weighs 0.4 ounces.
Option two is .60 for ebay's standard envelope for trading cards, it's just in a toploader taped over the top, no bubble mailer. I can only fit up to two toploaders, no thicker than 0.25″. I'm totally cool with trying it, this might be a good way to sell more of the cheap stuff, so i'll be listing more this week.