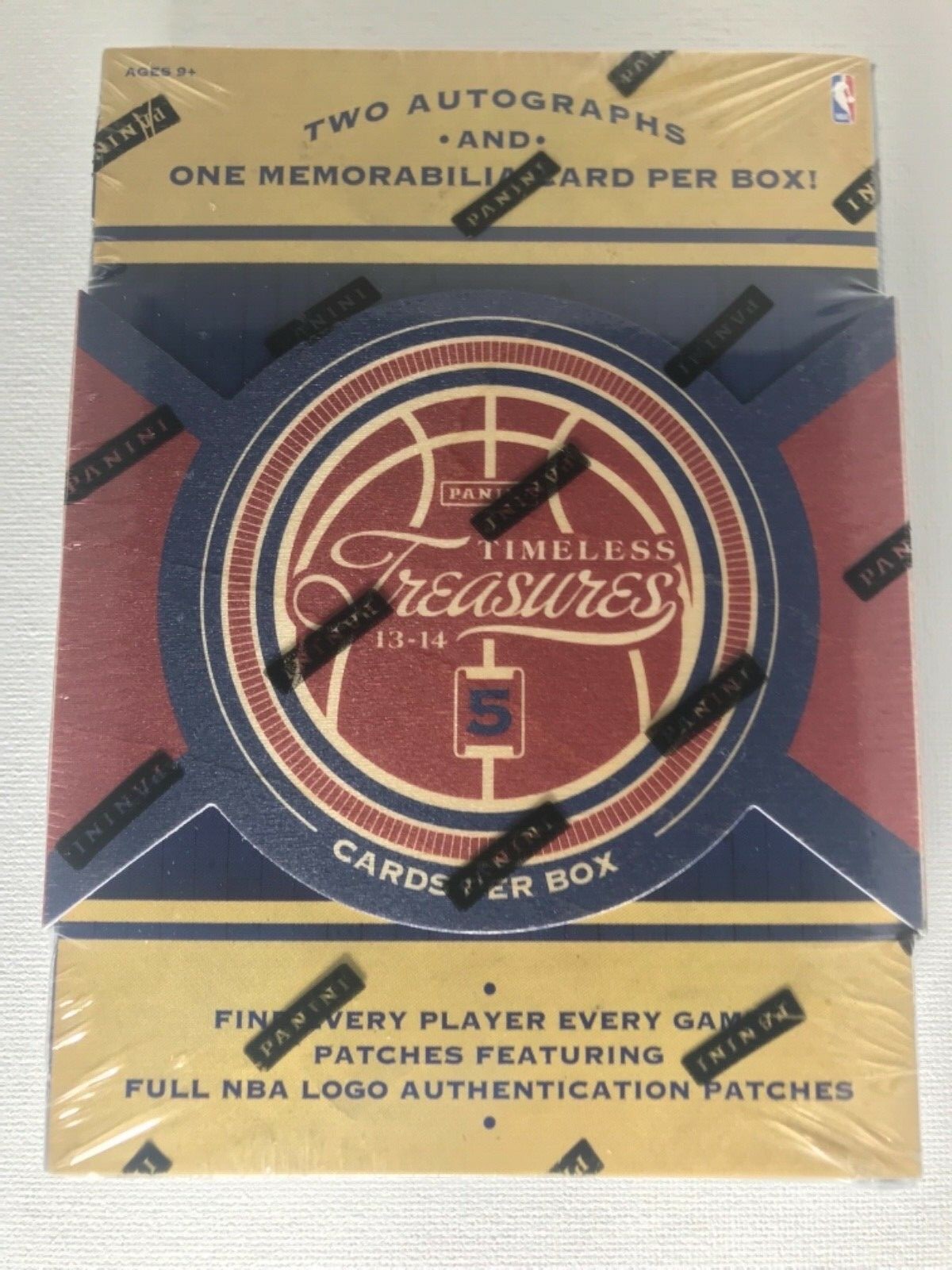 Price: 699.95 USD
Card Details:
2013-14 PANINI TIMELESS TREASURES BASKETBALL HOBBY BOX
Undervalued box: Look for Giannis Rookie Auto or HOF Kobe Bryant Auto 2K+ cards
In this hit-centered product, rookie autographs are a favorite option. Autographed Memorabilia Rookie Cards will feature acetate-trapped autographs and a jersey piece. These rookie card will be numbered to 499 and there are also Prime (#/49) and Tag (1/1) parallels.
One of several autograph sets, Treasured Ink highlights the top players in the NBA. Dual Player Autographs is a new addition and includes Gold and Black parallels.  Trophies Autographed Memorabilia is another new inclusion.
Not only about autographs, memorabilia cards are prominently featured in 2013-14 Panini Timeless Treasures Basketball. Treasured Threads is back and includes Prime and Super Prime (1/1) parallels. Every Player Every Game is another memorabilia option.
Several inserts complete the product. Lottery Winners honor the top 14 selections from the 2013 NBA Draft. Gold parallels are numbered to the player's draft spot.  Lastly, Three-Piece Puzzles add an interactive chase element.
Product Configuration: 1 pack per box, 5 cards per pack
 Point: Mid- to High-End Basketball Card
Target Audience: Autograph Collectors, Memorabilia Card Collectors, Player Collectors
2013-14 Panini Timeless Treasures Basketball Box Break
2 Autographs
1 Memorabilia Card
1 Insert Card
1 Base Card
5 Total Cards