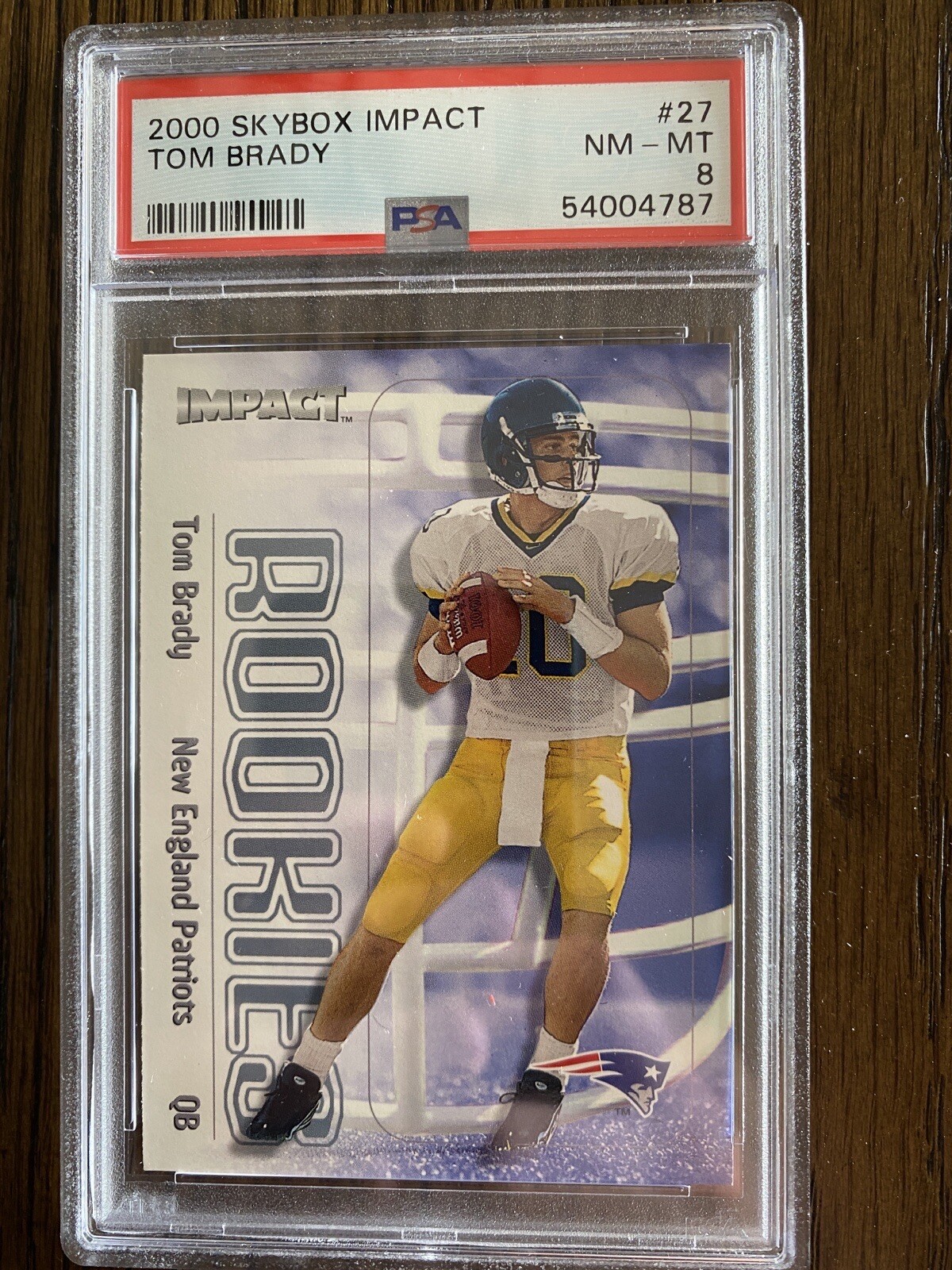 Price: 65.00 USD
Card Details:
2000 skybox impact tom brady PSA8 NBA , NFL, UFC, MLB HOT PACKS READ DESCRIPTION
NBA , NFL, UFC , MLB HOT PACKS READ DESCRIPTION.
There are 30 total packs in all. Every pack will contain 10-15 cards with 1-5 hits. There is a 1-10 chance of a PSA , BGS or HGA Slab Including ones seen in Pictures. ALL sports above will be seen in packs , all cards are ROOKIE , VET INSERT/NUMBERED OR AUTO/PATCH. No junk base cards will be in these packs.
Cards Seen as chasers :
2018 Contenders draft pics Saquon Barkley psa 9 auto PENN STATE
2000 Skybox  impact tom brady rookie psa 8
2009 Topps James harden psa 8 rookie 
2014 Topps Jarvis Landry 4 color patch RPA
2020 Jalen hurts OPTIC SLABS 
And many , many more.
All packs Values will be well over the pack price. With a chance at much more.
ANY QUESTIONS MESSAGE ME.