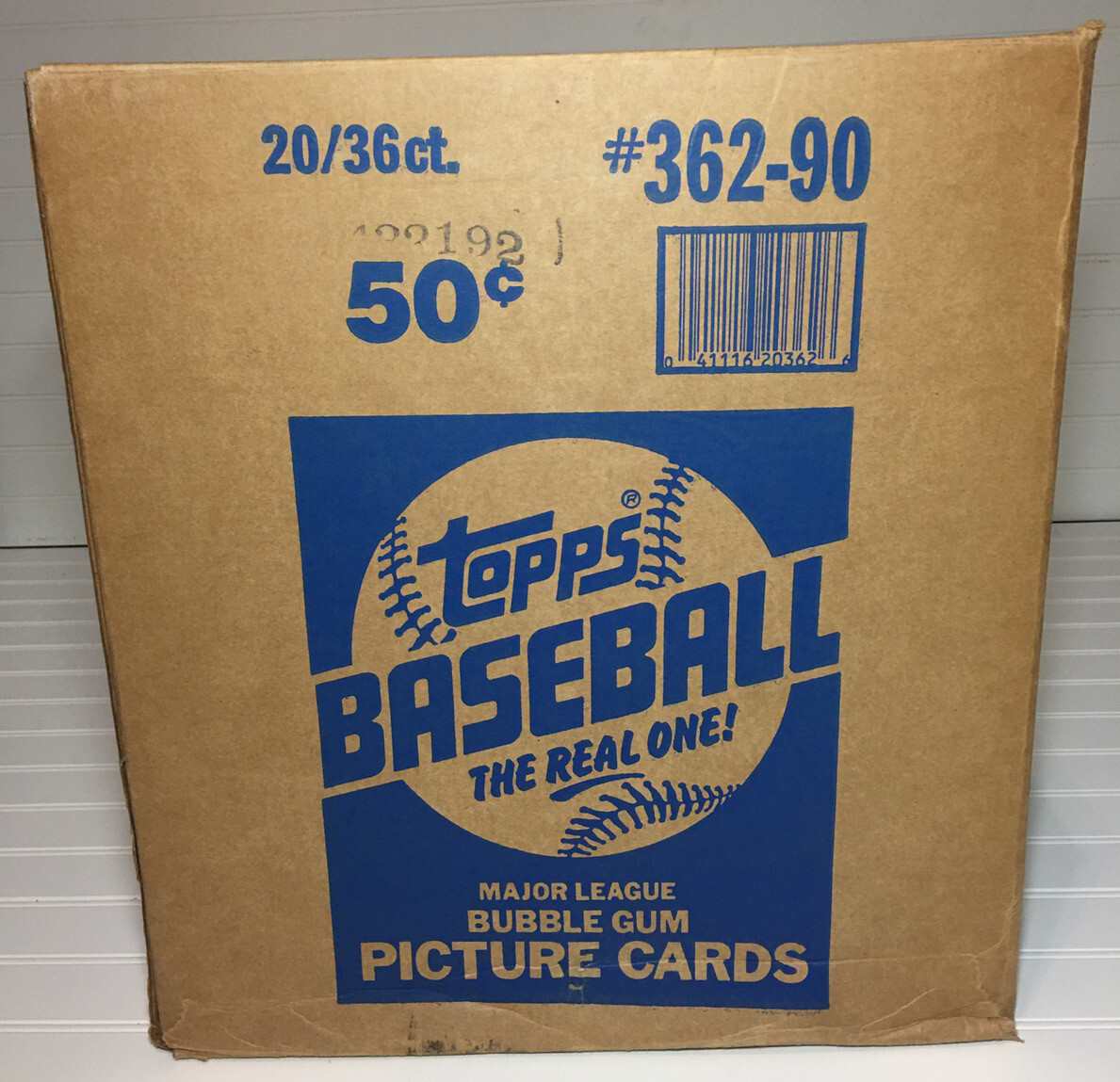 Price: 8,500.00 USD
Card Details:
1990 TOPPS BASEBALL WAX CASE EARLY PRINT BBCE FASC RARE FRANK THOMAS ERROR NNOF?
1990 TOPPS BASEBALL WAX CASE POSSIBLE 1ST PRINT….. BBCE AUTHENTICATED/WRAPPED FASC (FROM A SEALED CASE X 20 Boxes). EXTREMELY RARE!!!!!!! BEAUTIFUL & GORGEOUS. This case offers a MUCH better chance of obtaining the Frank Thomas error card due to the serial number indicating this case is a possible 1ST PRINT case as it was printed in 1989. The 5th number in the serial number code is a 9, which means it was printed in 1989. The case will have a 0 (zero) located in the 5th number of the code if printed in 1990. If one is going to get a Frank Thomas error card, it's believed that it's going to be from the early print run, but still no guarantee. In addition, possible Ken Griffey Jr. bloody elbow print. Unknown which Thomas or Griffey Jr. version this case provides, but a much better chance of obtaining one of these (if not both) knowing these are coming from an early run and possibly 1ST PRINT in 1989. By far the most difficult case to find during the junk wax era. The ultimate case to own! Case presents itself very well. The blue ink on this case really makes it stand out! All 20 boxes are wrapped BBCE FASC. I will entertain all serious offers.
Case will be shipped via FedEx Ground, FedEx Home Delivery or UPS. Case shipped with insurance and confirmation of delivery.
Please check out my other unique and hard to find items listed on eBay.
No International Shipping