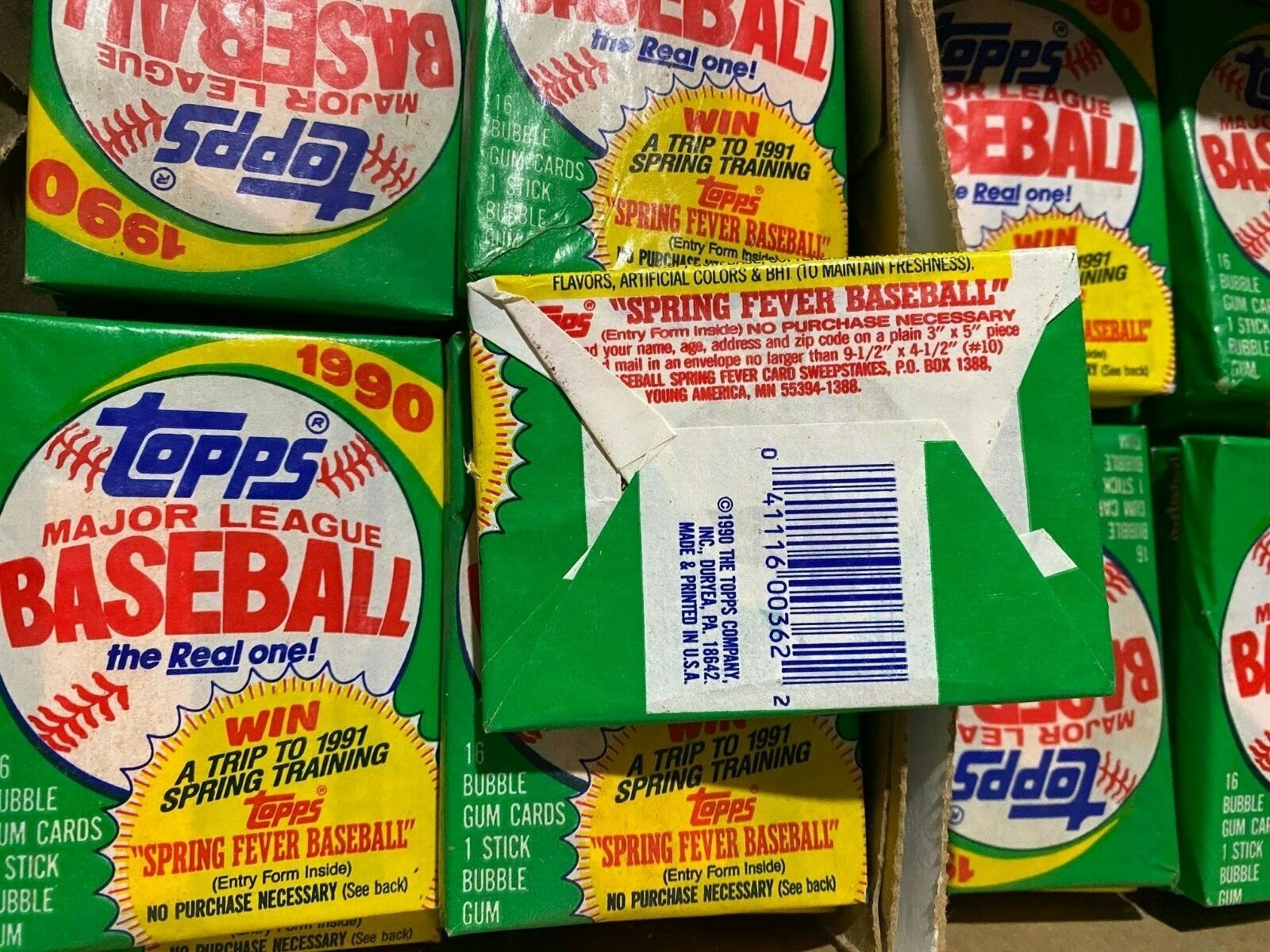 Price: 3.50 USD
Card Details:
1990 Topps Baseball Unopened Wax Packs Gum MLB Spring Griffey Jr Thomas Rookie
Must order at least 3 packs
Order 3 packs and I will send first class with tracking.
Any orders of 1 or 2 will be cancelled
Each pack is new and I had these for 30 years.
I opened one pack and I got a Ken Griffey Jr bloody Scar error. I listed the card in a separate auction.
Buy one or all 40.
Good Luck