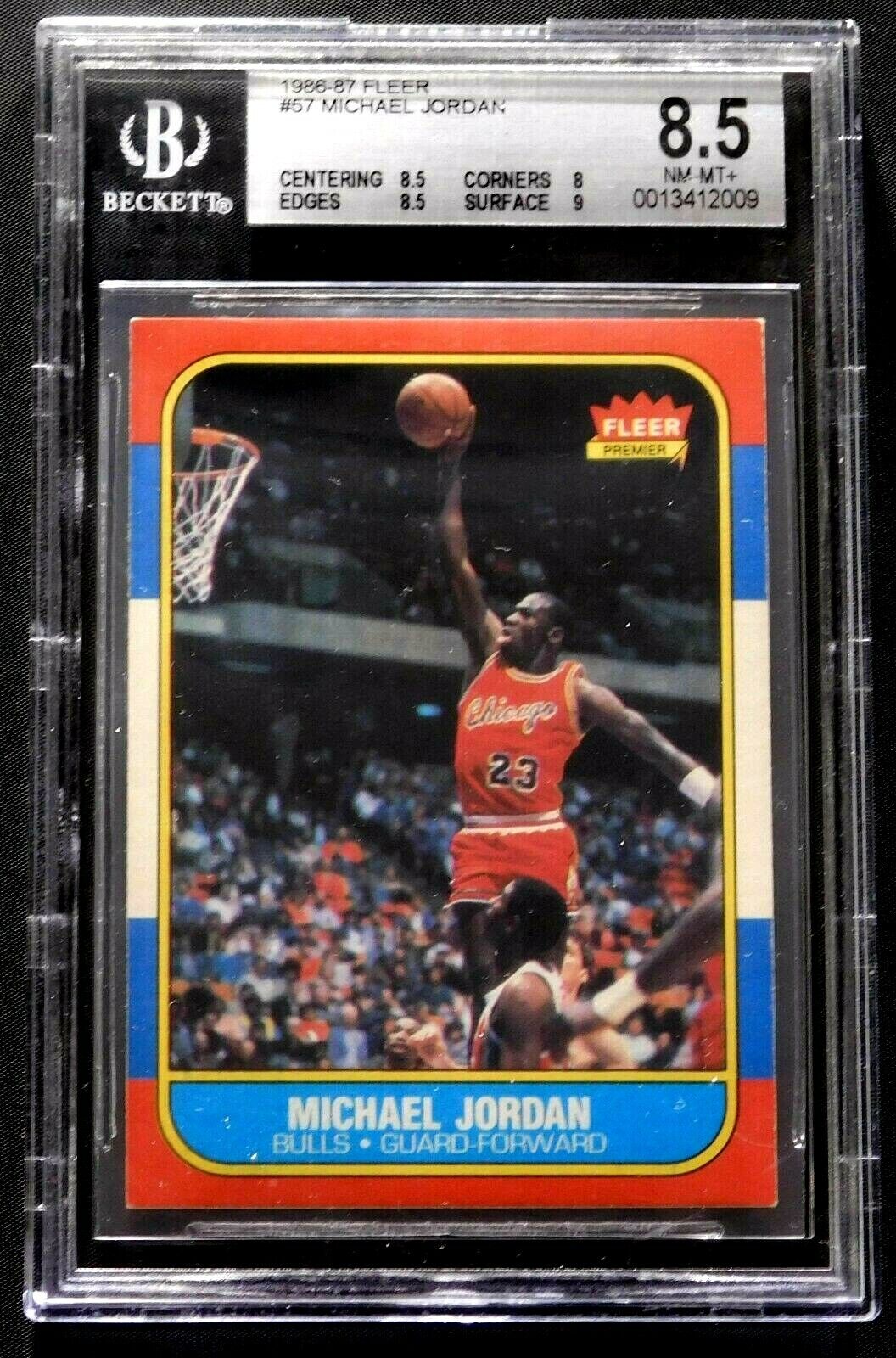 Price: 11,495.00 USD
Card Details:
1986 Michael Jordan Rookie Fleer #57 BGS 8.5 NM-MINT+ Exquisite Well Centered
1986 Fleer Michael Jordan Rookie #57 BGS 8.5 NM-MT+. We don't want to put any pressure on you but quite simply, this is the rookie card of the greatest basketball player of all time. "There is no 'I' in team, but there is in win," said Michael Jordan. Jordan played all-out to win, even in practice. Jordan put the pressure on his team in practices, day-after-day, so that they could perform under the pressure of games and have success. And what success! The Jordan-led Bulls achieved their amazing double "Three-peat", winning three consecutive championships twice. And now those who watched Jordan play are eager to relive those moments. Graded BGS 8.5 NM-MT+.