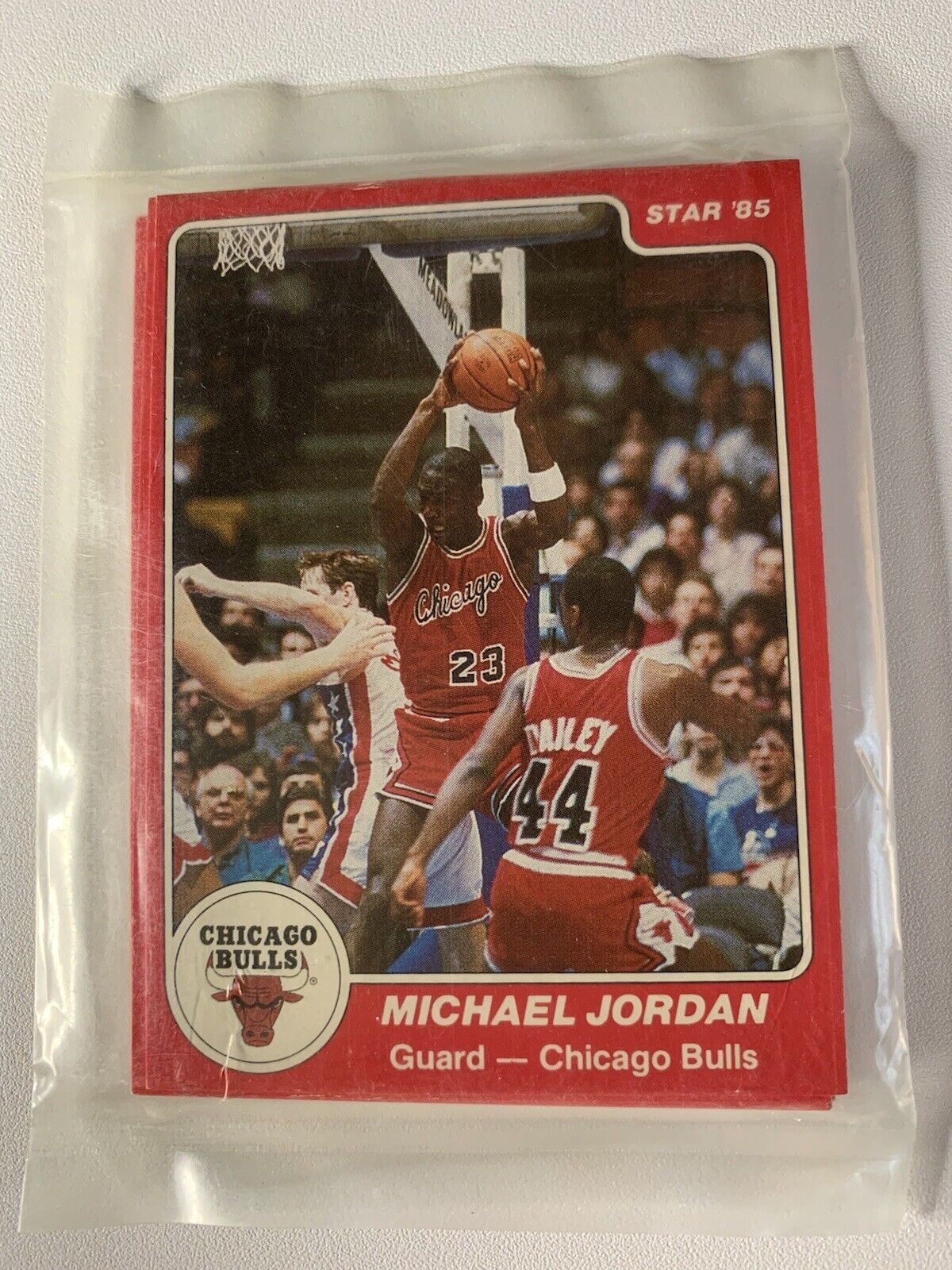 Price: 59,376.77 USD
Card Details:
1984-85 Star MICHAEL JORDAN True Rookie Chicago Bulls Sealed Team Bag 101 XRC
1984-85 Star MICHAEL JORDAN Chicago Bulls Sealed Team Bag 101 XRC Rookie
Michael Jordan's true rookie card!  I've sold many 1986 Fleer #57's which is also beautiful, but this card is more rare.  Add the fact that this card is in it's original bag makes it even more rare!  This is the lowest cost for this bag on Ebay!  
As you can see from the pictures, the Michael Jordan rookie card is in excellent condition!  Razor sharp edges and corners.  The centering looks great too!  The bag itself has a slight rip at the lower left and a small two line fracture at the top center/left.  You can see the imperfections of the bag at the angle shot.  I'm happy to shoot a video of the bag – let me know!  This bag has been stored in the same room since 1985, with one owner (me). 
Let me know if I can answer any questions!  Free priority overnight shipping!  Since this is a high value item, I'm shipping a 12x9x4 box with another 10x7x3 box inside, meaning extra protection on shipping!  
No returns – please review the pictures before purchasing!  
Thank you for looking!
Ryan