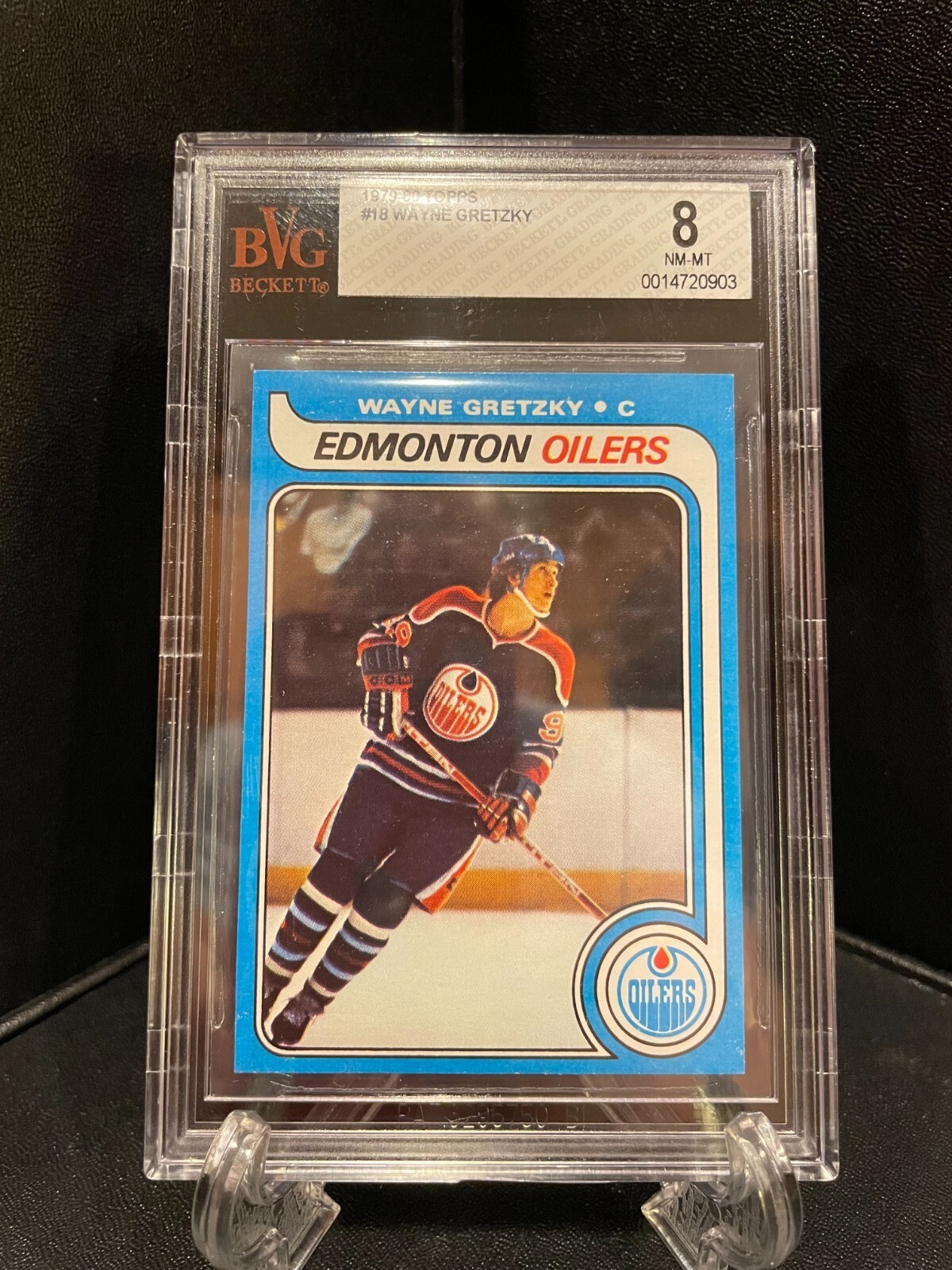 Price: 8,999.00 USD
Card Details:
1979 Wayne Gretzky Rookie Card HOF Graded Beckett 8 (one owner since 1980)




1979
Wayne Gretzky
Rookie Card HOF Graded Beckett 8 
Graded by Beckett Vintage Grading, the most prestigious grading company in the world. 
I pulled this card at age 7, I have been the only owner for over 40 years. Only my hands and Beckett have ever physically touched the raw card. It has been placed in a safe for most of its life, so there is no fading as you can. The case is a 10/10, not a scratch or ding of any kind, absolutly perfect. 
As you can see it is in amazing condition, the front is a 10, the back is slighly OC, that is the only reason it is a 8. There are very few if any 8's or 9's in the world that look this good. The only reason I am selling it is due to a custody battle, other wise it would be handed down to my son. Its a sad day I hope it goes to a great home, one that has enjoyed it as much as we have. 
By all means please feel free to ask questions or request more photos. I tried my best not to allow any shadowing while taking pictures. 
I will ship it overnight, buyer is respondible for shipping/insurance cost. The card will make one stop on it's way to be authenticated by eBay. It will be bubble wrapped, placed in a water proof bag, then double boxed.